Throwing a birthday party is an exciting way to commemorate another year of life. With the right outdoor decorations, you can bring the celebration to life and create a festive ambiance for your guests. Whether you'll be hosting a small gathering or a large party. There are plenty of decorating ideas that will make your birthday bash an unforgettable occasion. From balloons to banners, this article will provide some inspiring tips and tricks for decorating your outdoor space. Let's see Outdoor decorating ideas for birthday party.
Decorate with Flowers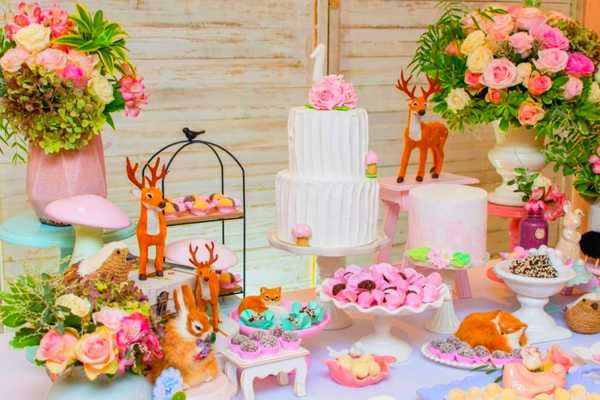 There are multiple ways to use flowers for outdoor decorations that are both colorful and eye-catching.
For starters, you can string together pretty pastel petals in a garland or banner along the exterior walls of your home as a festive backdrop for your party. Alternately, you can hang bunches of wildflowers from tree branches. Or, porch railings to add interest and color to the area. For centerpieces, place vases filled with seasonal flowers on picnic tables or garden benches. Smaller pots planted with bright blooms can be used as decor around the perimeter of your backyard space for an inviting touch.
Birthday Cake – Outdoor Decorating Ideas for Birthday Party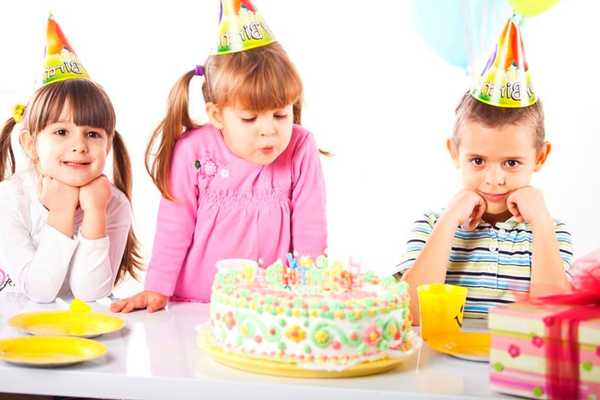 Creating a giant birthday cake as part of your decorations can be as simple or elaborate as you'd like it to be. You can construct one out of cardboard boxes. Layers of foam board and paint for a 3D effect or go with something simpler like using fabric draped over a large poster board cutout for a 2D look. Both options are sure to add some pizzazz! If you're feeling extra crafty. Try adding colorful tissue paper pom-poms or paper flowers around the edges for an added decorative flair.
Think About Your Leftover Watermelon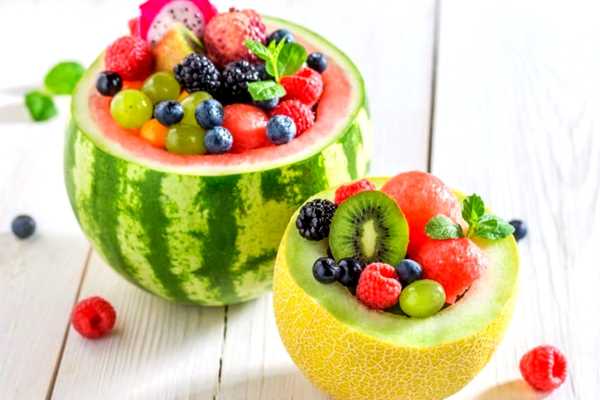 Transform your leftover watermelon into beautiful outdoor decorations for a birthday party. Watermelon can be used to make festive and creative decorations that will add an extra special touch to the celebration. These ideas are simple to put together and are sure to impress your guests.
Create a watermelon centerpiece by hollowing out the melon and filling it with colorful flowers or fresh-cut fruit. Place it in the center of a table, surrounded by candles or string lights, for an eye-catching decoration that is full of color and texture. You could also use slices of watermelon on sticks as fun food skewers or arrange them around your cake as a bright garnish.
Another great way to use up a watermelon is by crafting garland or bunting with strips of rinds and slices.
Sundae Bar – Outdoor Decorating Ideas for Birthday Party
This delightful addition to any event will bring smiles and laughter to the faces of your guests. By setting up a sundae bar, you can provide an interactive element to your celebration.
You'll need to start by gathering all the necessary supplies. These could include an array of ice cream flavors, toppings such as sprinkles, chocolate chips, and whipped cream, plus waffle cones or sugar cones. You'll also want some spoons and napkins on hand for serving purposes. Once you've assembled these items, set up a station at the party where everyone can create their own masterpiece! Be sure to have plenty of bowls available so that each guest is able to make their dream dessert.
Self-Serve Sangria is a Great Way
The right decorating ideas can make or break the event. Self-serve sangria is a great way to add some festive flair and flavor to your outdoor bash! You'll need a few key items – a jug of sangria, glasses, and ice – and you're ready for a fun evening. If you want to dress up your setup even further, consider adding decorations like colorful paper lanterns or streamers.
For an added touch of class, offer guests festive straws adorned with tassels or little flags. Alternatively, provide them with their own personal mason jar mugs that they can fill up at their own leisurely pace.
Think About What Colors will Stand Out
Color can create a specific atmosphere and influence the mood of your guests. The best way to choose a suitable color palette is to go with colors that reflect your personality and style. But also those that draw attention and look great in outdoor spaces.
Think about what colors will stand out the most against green grass or blue sky. Consider using bolder tones like bright yellows, oranges, and reds that will really make a statement, or choose more muted pastel shades for a softer feel. Whatever you decide, it's essential to stick with just two or three main colors as too many can be overwhelming and detract from the overall look you're trying to achieve.
Build a Watermelon Bar – Outdoor Decorating Ideas for Birthday Party
Setting up the watermelon bar starts by obtaining several small-to-medium-sized seedless watermelons. Cut them into slices or cubes, depending on preference. Place the cut pieces onto a tray or platter for easy access. To add variety, include some exciting toppings such as shredded coconut, mini chocolate chips, rainbow sprinkles, chopped nuts, or diced fruit. If desired, you can even offer flavored syrups like caramel or honey for drizzling over the melon slices or cubes.
DIY Burger Bar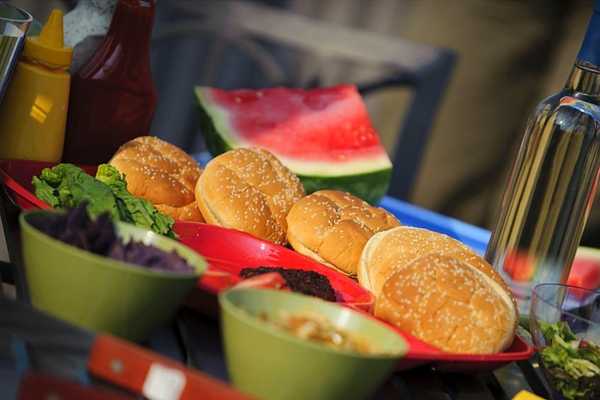 The great thing about a burger bar is that it can be tailored to any taste. Stock up on different varieties of ground beef, turkey, or veggie patties – whichever you prefer. Include fixings like lettuce, tomatoes, onions, cheese slices, pickles, and sauces in individual bowls so each guest can customize their own burgers as they pleases. If you want to take it to the next level add some unusual toppings like guacamole or pineapple chutney – it'll surely be a hit!
DIY Lawn Games Idea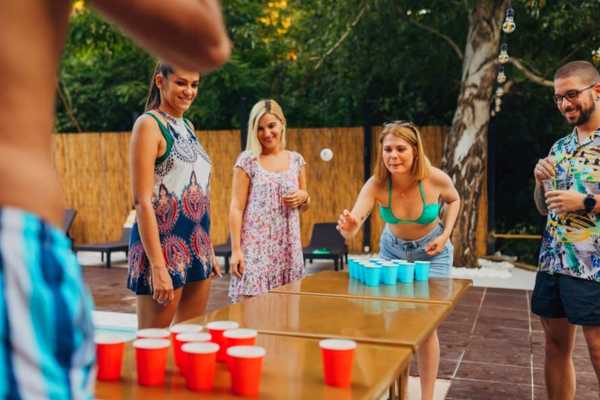 You can create fun and inexpensive games that can be enjoyed by children and grown-ups alike. From throwing bean bags to building your own bowling lanes, there are plenty of creative ways to make lasting memories at your upcoming event. You'll just need some basic materials like cardboard boxes, duct tape, markers, and paint – plus a little imagination! With these easy steps, you'll have a great time setting up your own backyard carnival. Get ready for hours of endless entertainment with these DIY lawn game ideas!
Paper Pom Decorations Idea
Making paper poms is an easy and affordable way to add a touch of whimsy and fun to any outdoor gathering. They're also perfect for adding color and texture to the décor without breaking the bank. All you need are lightweight tissue papers in bright colors, scissors, white glue, string or ribbon, and some basic crafting skills. Cut tissue paper sheets into strips of varying sizes; the longer the strips are, the more fullness your finished pom will have. Next, glue opposite edges together so that you've formed a circular shape with each strip; once all strips are glued together it should look like a large lollipop on its stick!
Serve Snow Cones Idea
For an added touch of fun and flair, you can set up a colorful station with decorations like neon tissue paper garlands or streamers around the serving area. Place small flags or signs around the station and add bright umbrellas or balloons to create an inviting atmosphere for guests. Then let your little one choose from premium-quality snow cone syrups like strawberry, blue raspberry, and orange for a delicious and delightful experience.
Decorate with Your Garden Flowers Idea
Flowers are an easy way to make any occasion extra special. Here are some great tips on how to use garden flowers for decorating your outdoor space for a birthday celebration!
Start by selecting the right type of flower. Consider the size and shape of your outdoor area as well as the season you're in – this will help determine which varieties work best. Start by planting shrubs and perennial plants around your property; these will create a beautiful backdrop throughout the year and make sure there's always something blooming when guests arrive!
Think About Nostalgic Treats
Whether you're looking for a unique approach to decorating or to serve up sweet treats, these outdoor decorating ideas will make sure your birthday party is one to remember.
Bring the past into the present with a classic popcorn machine. Decked out in bright colors and topped off with fresh kernels of corn, this vintage-style treat is sure to be a hit with both young and old alike. Serve the popcorn up in paper bags or paper cones printed with fun designs for extra charm. You can even coordinate the colors of popcorn bags and cones to match your theme or color scheme.

For an added foodie touch, set up an ice cream stand complete with all the toppings! Kids will love mixing and matching their own flavors while adults enjoy creating their favorite flavor combinations from days gone by
Add Colorful Candleholders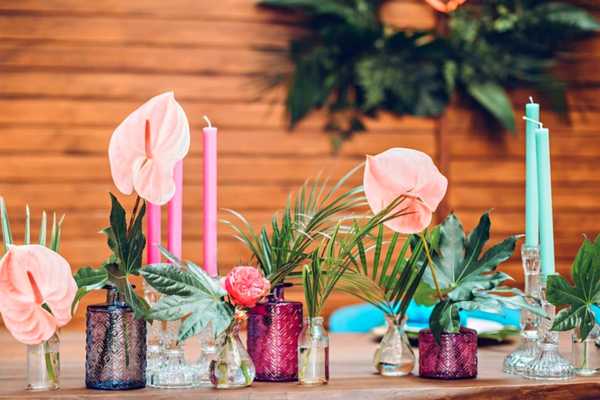 Whether you're throwing a summer solstice party for a small group of friends or hosting an elaborate outdoor dinner for 50 people, candleholders can make a significant impact on your decorations. Here are some ideas on how to create unique and beautiful outdoor decor for any birthday celebration.
Get creative with colorful glassware like drinking glasses or mason jars. With just a few simple steps, you can transform plain glass items into vibrant candleholders that will add visual interest and charm to your table settings.
Decorate with Bandannas are the Perfect Choice
For those looking for simple yet effective outdoor decorating ideas, bandannas are a perfect choice. They come in an array of vivid colors and can be hung in any pattern for a visual effect that's sure to wow your friends and family. Hang them from fences, patios, and railings with string or ribbon for an easy backdrop that'll give any event some extra flair. You can even use fabric paint markers to create custom designs if you're feeling creative!
Watermelon Punch Idea
To make this colorful punch, cut one small to medium-sized seedless watermelon into cubes. Place the cubes in a blender along with one cup of cold lemon-lime soda. Blend on high until the mixture is smooth and creamy. Pour the mixture into a large bowl or pitcher and stir in one cup of orange juice concentrate. Add two cups of cold sparkling water or club soda if desired for an extra fizzy kick. Serve chilled over ice with slices of lime or other fruit as a garnish for added visual appeal.
Add Caramel Popcorn
It's a great way to add a touch of sweetness and whimsy to the event. Plus, it's easy to make! All you need is some popcorn, butter, sugar, and salt. Combine these ingredients together in a large bowl, then spread the mixture onto a greased baking sheet. Bake at 350°F (180°C) for 15 minutes until golden brown. When finished, let cool on the pan before adding it to your outdoor party décor.
For an extra special touch, top with melted chocolate or sprinkles for an added burst of color and flavor! Add bowls of caramel popcorn throughout your garden or patio area as part of your decoration scheme — perfect for kids' parties or family gatherings alike.
Egg Macaroni Pasta Salad Idea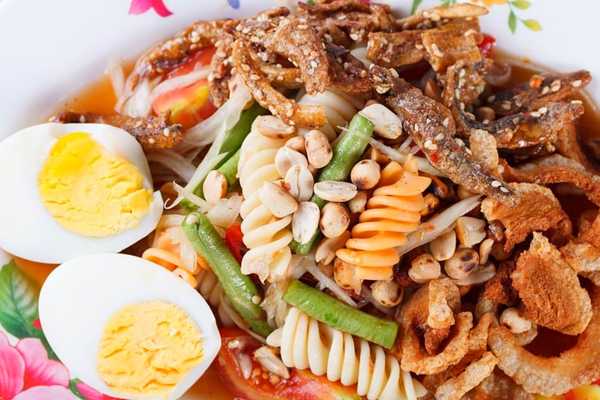 This dish is an easy-to-make and delicious way to add some zest to your special occasion. It's simple enough to make you don't need any fancy ingredients. Yet the flavor will have your guests asking for seconds. The creamy texture of the deviled egg topping combined with the crunchy pasta makes it a perfect addition to any outdoor gathering. Plus, this side dish has all the necessary nutrients your guests need for their celebration!
To get started on making this scrumptious salad, begin by boiling macaroni until al dente. Once cooked thoroughly, rinse in cold water and let drain before adding it into a large bowl.
Peanut Butter Brownies
These delectable desserts start with an easy-to-make brownie recipe that is topped with creamy peanut butter and melted chocolate chips. The combination of flavors makes these mouthwatering morsels ideal for serving up during the party, or as part of your decorating scheme. They can be made ahead of time and put on display in decorative glass dishes. Or, served fresh from the oven with colorful sprinkles and decorations on top.
Using Dip-Dye Napkins
If you're looking to spruce up your outdoor birthday party decorations, consider using dip-dye napkins. Dip-dyeing fabric is an easy and inexpensive way to add a touch of color and personality to the festivities. Not only do they look fabulous, but they can be used as both décor items and functional pieces.
Final Thought
Whether it's hanging colorful streamers, setting up lawn games, or adding festive lights, there are many ways to create an unforgettable celebration. With a little creativity, you can transform any space into an amazing and memorable experience for both the birthday boy or girl and their guests. Don't forget to have fun and don't be afraid to get creative with your decorations!