Looking for an easy way to decorate your table? Look no further than this guide! We'll show you outdoor tabletop decor ideas.Outdoor tabletop decor is the perfect way to add personality and color to any outdoor area. With so many ideas available, it's hard to know where to start. Here are five ideas for easy and inexpensive tabletop decor that will make your outdoor area feel like home.
What Is An Outdoor Tabletop?
An outdoor tabletop is a great way to entertain guests while enjoying a beautiful view. These tables come in a variety of shapes and sizes, so you can find the perfect one for your yard. They are also easy to move around, so you can rearrange them as needed. And because they are made from durable materials, they will last through seasons of sun and rain. Here We'll show you outdoor tabletop decor ideas
Tips For Decorating Outdoor Tabletop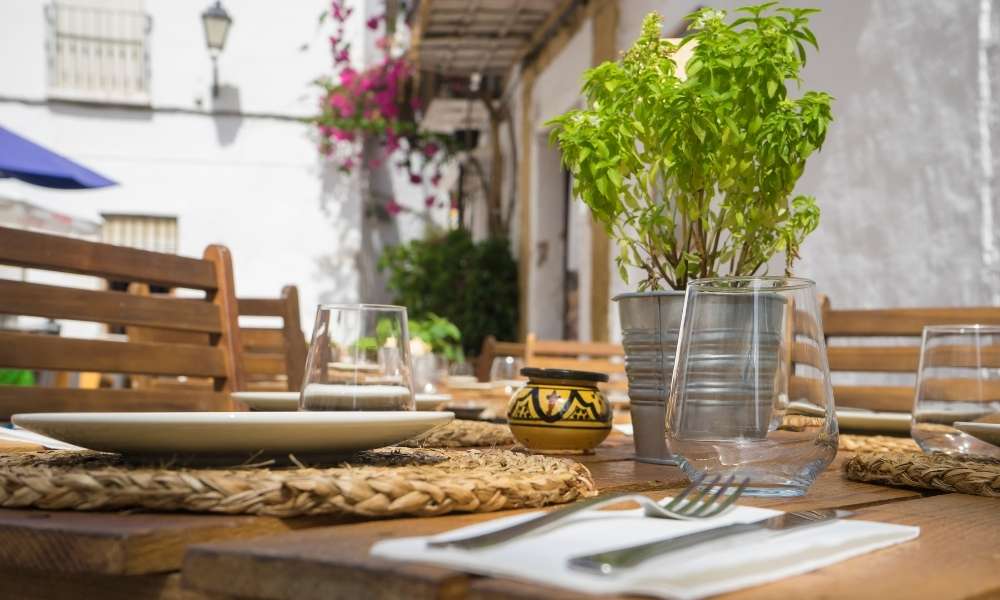 The perfect way to spruce up your backyard barbecue or picnicking area is by decorating your outdoor tabletop with some festive décor. Whether you want to add a colorful blanket, set up a few lawn chairs and make yourself at home, or go all out and set up an elaborate picnic table complete with centerpieces and drinks, these tips will help you get started.
Choose the right material: If you're going for a rustic look, choose wood or pallets instead of plastic or metal. If you want something more polished, go for materials like resin or stone.
Add some color: Add bright colors (especially in summertime!), patterns, and textures to liven up your tabletop.
12 Best Ideas
1. Choose A Color Theme For Your Tabletop Decorations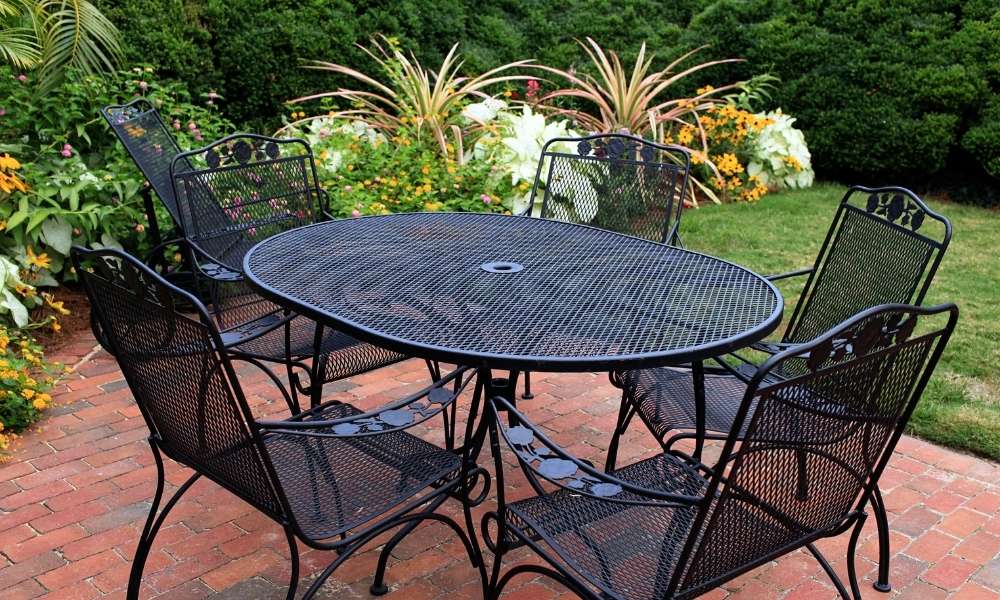 When decorating your outdoor tabletop with table top decorations, choose a color theme to help tie everything together. For example, if you have a rustic theme going on, use browns, oranges, and yellows to create an atmosphere. If you're feeling more festive, consider using colors like red and green. Remember to also include some complementary colors so everything looks cohesive. When it comes to table top decorating, choosing a color theme is key to making your party look polished and put-together!
2. Decorating A Table With Flowers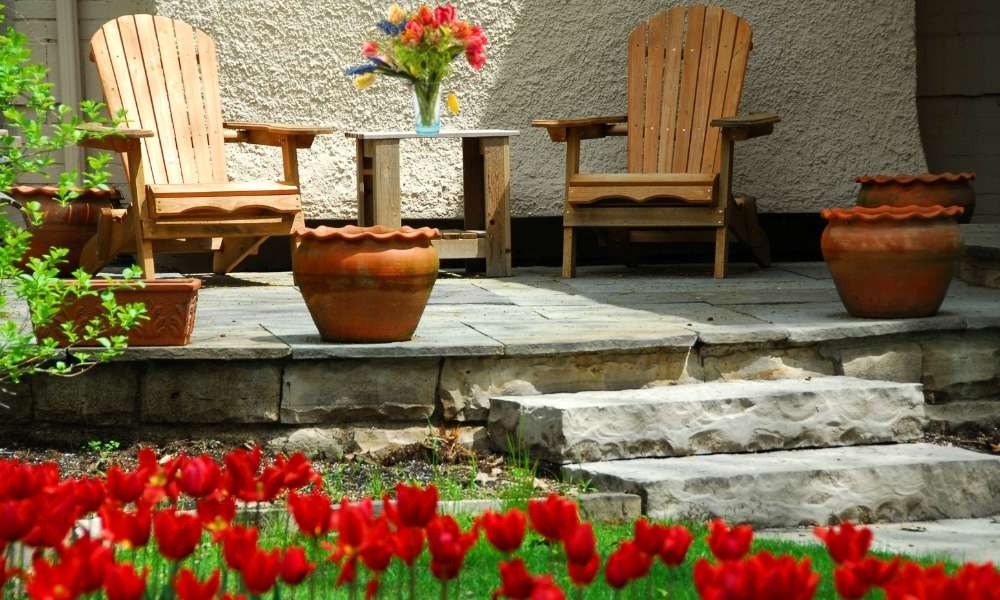 Looking for a way to add a touch of elegance to your outdoor tabletop decor? Consider using flowers! They can be beautiful and versatile, adding just the right amount of texture and color to any table. Here are some ideas for how to decorate a table with flowers:
– Start by choosing the right plants. Blooming plants like roses, daffodils, lilies, or hydrangeas will look great in any setting. However, if you want something more subdued, consider choosing herbs like lavender or sage.
– Once you have chosen your plants, it's time to choose your flowers. There are hundreds of varieties of flowers to choose from, so there's sure to be one that appeals to you. If you want something more traditional, go with traditional blooms like roses or daisies.
3. Decorating A Table With Plants
How to decorate your outdoor tabletop with plants! Whether you're hosting a picnic or just want to add some greenery to your table, these easy tips will help.
For a touch of elegance, try opting for succulents or cacti. Their slim shapes and small leaves make them perfect for sleek table top arrangements. For something more playful, go with lush shrubs like ivy or mumbo jumbo flowers. Foliage can also be textured using sandpaper or a wire brush, adding dimension and interest to your table top design.
When it comes to choosing plants, think about what kind of atmosphere you'd like to create. Bright colors may be refreshing in summertime but can be too overwhelming in colder months. Stick with muted tones and soft textures for year-round appeal.
4. A Bowl of Fruit
A bowl of fruit is the perfect way to add a touch of sweetness and freshness to any outdoor table. Whether you're hosting a casual picnic or want to create an elegant setting for a special dinner, using fruit as tabletop decor is a great way to add color, flavor, and texture. Here are some ideas for bowls of fruit that will complement any outdoor setting:
– Cut up fresh fruits into small pieces and mix with yogurt or milk for a refreshing summery drink.
– Toss sliced oranges, grapefruit, tangerines, and apples into a large bowl with some chopped mint for a sweet and sour treat.
– Fill small glass jars with diced mangoes, strawberries, blueberries, raspberries, and blackberries for added color and flavor.
5. Potted Plants
Do you love the look of fresh green plants but dread the upkeep? Potted plants are a great solution for those who want to enjoy the look of plants without having to worry about them. There are many different types of potted plants, so finding one that is perfect for your home can be difficult.
Here are some tips for choosing a potted plant:
-Choose a plant that will grow in your climate.
-Consider the size of the pot. A small pot will require more care than a large pot, and a tall plant will need a taller pot.
-Be sure to water your plant regularly and fertilize it as needed.
-Remove dead leaves and flowers regularly so that your plant looks its best.
6. Natural Decoration
Outdoor tabletop decor can add a natural touch to any table setting. Whether you are looking for something simple, like a leafy green plant, or more complicated, like a vineyard scene, there is an option for everyone. Additionally, using outdoor tabletop decor can bring in the freshness of the outdoors even when you are not outside enjoying it!
7. Light Up with Lanterns
Lanterns are a beautiful way to add some light to your outdoor tabletop decor. Not only do they provide ambiance, but they're also a great way to spruce up any area. When selecting a lantern, make sure that the one you purchase is sturdy and weatherproof.
8. Garden Table with Beautiful Pots
Garden tables are an excellent way to add a touch of elegance and beauty to any outdoor area. By using beautiful pottery as table top decor, you can create a relaxing space that is perfect for enjoying your food or drinks. There are many different types of pottery that are perfect for garden tables, so it's important to choose something that will complement the surrounding landscape. For example, if your garden is planted with tulips, you could choose tulip-themed pottery to put on your table. Or if your garden has roses, you could go with rose-themed pieces. Whatever type of flower you have in your garden, there is likely a suitable pottery piece out there to match!
9. Add A Tablecloth
Adding a tablecloth to your outdoor tabletop decor is a great way to add a touch of elegance and sophistication. Tablecloths can be made from a variety of materials, including cotton, linen, or artificial fabrics. When selecting a tablecloth, make sure that the fabric is durable enough to withstand the elements and is wrinkle-resistant.
10. Outdoor Candles
Candles are a great way to add a touch of elegance to any outdoor space. They can also be used as accents for tables or as part of a centerpiece. There are many different types of candles available, including pillar candles, votive candles, and tapers. If you're looking for an extra special decoration for your outdoor space, consider using an outdoor candle holder.
11. Set Out A Few Holiday Decoration
Looking to spruce up your outdoor table during the holiday season? Here are a few tabletop decorations you can set out: a Nativity scene, a Christmas tree, and of course, plates and cups! Add some festive cheer to your gatherings by topping your tables with these festive items.
12. Be Creative And Have Fun With Your Table Decorating!
When it comes to tabletop decorating, there are a few things you can do to make your table look inviting and creative. For starters, keep things light and airy by using a lot of natural materials like plants, stones, and flowers. You can also add pops of color with vibrant cushions or brightly patterned napkins. And finally, don't be afraid to experiment! There are endless ways to bring life and fun to your table setting without having to worry about being too traditional or conservative. So go ahead and have some fun with your decor – it will sure make your guests feel welcome!
What are some popular outdoor table decoration ideas?
One popular idea is to set up a table with centerpieces of flowers or plants. Another idea is to set up a buffet with appetizers, main course, and dessert options.
What are some of the best ways to decorate a patio table?
There are a few ways to decorate a patio table. You can use flowers, vases of plants, and candles. You can also use small pieces of furniture, such as chairs or ottomans, to create a more cohesive look.
Conclusion
In conclusion,We'll show you outdoor tabletop decor ideas, we wanted to share some great tabletop decor ideas that can be used outdoors. Whether you're looking to spruce up your patio, deck, or garden, these ideas will help you create a special oasis in the sun. So get creative and enjoy the fresh air!