Looking for an easy way to decorate your table? Look no further than this guide! We'll show you outdoor table decoration ideas. Outdoor table decoration ideas can be as simple or as elaborate as you like. You can go with a traditional centerpiece arrangement or something more whimsical. Adding some interesting outdoor furniture can also set the mood for your outdoor dining experience.
What Is An Outdoor Table?
Outdoor tables provide a great spot to sit and relax while outdoors. These tables come in different shapes, sizes, and colors so you can find one that is perfect for your outdoor setting. The best part about outdoor tables is that they are portable so you can take them with you wherever you go.
Tips For Creating An Attractive Outdoor Table Setting
When hosting an outdoor gathering, it's important to have a beautiful table setting. Here are some tips for creating an attractive outdoor table setting:
Choose a well-made outdoor table. It will weather the elements and look great for years to come.
Consider using natural materials in your table setting. This will help create a natural look and feel.
Choose bright colors and patterns to bring life to your setting.
Use flowering plants in your table centerpieces to add interest and color.
12 Best Ideas
1. Choose A Color Theme For Your Table Decorations
When hosting a backyard barbecue, it's important to choose a color theme for your table decoration. Here are some ideas to get you started: • Go with neutrals like blue or green for a relaxing atmosphere.
Opt for fun patterns and brightly-colored accessories like umbrellas or tablecloths.
Think about adding pops of color by using brightly-hued flowers or fruit as part of your decor.
For an extra touch of pizzazz, consider using brightly-colored foil balloons or party streamers.
2. A Bowl Of Fruit
Looking for a way to spruce up your outdoor patio table? Why not try adding a bowl of fruit as an attractive centerpiece? Fruits are healthy and can brighten up any dull space, making them ideal for table decorating. Here are some suggestions on what you can add to your bowl to create the perfect look:
-Different colors of fruits: Brighten up your bowl with different colors of fruits. Choose fruits that contrast well with each other so that the bowl appears more vibrant and colorful.
-Variety of fruits: Add different types of fruits, such as apples, oranges, grapes, and strawberries. This will give your bowl a more diverse look and will make it more appetizing.
-Nuts or seeds: Add nuts or seeds to the bottom of the bowl for an extra layer of texture and flavor.
3. Potted Plants
Adding a colorful potted plant to your outdoor table setting can be a fun and easy way to add life to your dining experience. There are many varieties of plants that are perfect for outdoor placement, so finding one that matches your style is easy. Potted plants come in all shapes and sizes, so they can be the perfect addition to any outdoor seating area.
When choosing a potted plant, it is important to consider its size and how it will be used. For example, if you have an outdoor table that seats four people, a small potted plant would not be appropriate. On the other hand, if you have an outdoor table that seats ten people and you want to use it as an accent piece, a large potted plant would work best.
4. Sculptural Decoration
Looking for a new way to add a touch of artistry to your outdoor dining area? Why not consider adding some sculptural pieces to your table decoration? There are many different types of sculptures that can be used as table decorations, so be sure to choose something that will fit in with the style of your home. Here are some ideas for sculptural pieces that could be perfect for your needs:
Statues: Often thought of as decorative items, statues make great table decorations too! They can be made from any material and can range in size and shape. If you're looking for something more traditional, try choosing a statue made from stone or clay. If you want something more contemporary, consider choosing a metal or plastic statue.
5. Light Up With Lanterns
Looking for an easy and inexpensive way to add a touch of festivity to your outdoor table setting? Look no further than lanterns! These small but mighty beauties can be used in place of candles or lighted wreaths to give your tables an extra festive feel. Plus, they're easy enough to set up and take down that you can use them year-round. Here are eight tips for lighting up your porch, patio, or backyard with lanterns:
Choose the Right Lantern .Before you can start shopping for lanterns, you first need to decide what type of lantern you want. There are traditional candle-style lanterns, which look like miniature chandeliers; there are globe-style lanterns, which resemble giant watermelons; and there are LED lanterns, which come in all sorts of shapes and colors.
6. Flower Arrangement
When it comes to outdoor table decoration, there are few things more patriotic than a beautiful flower arrangement. Whether you're celebrating a special event or just appreciating the outdoors, arranging flowers is an easy and affordable way to add some color and excitement to your table. Whether you go for classic floral designs or something a little more contemporary,
7. Garden Table With Beautiful Pots
A garden table with beautiful pots is a beautiful addition to any outdoor seating area. Not only does it add an exotic touch, but the plants and flowers that are displayed provide a great focal point for conversation and relaxation.
8. Add A Tablecloth
A tablecloth can be a great way to add an extra touch of elegance to your outdoor dinner party. Not only will it make the table look nicer, but it will also keep the food from getting messy. If you're not sure where to start when purchasing a tablecloth, here are some tips:
– Choose a design that fits with the theme of your party. For example, if you're having a rustic party, choose a patterned one.
– Make sure the tablecloth is large enough to cover the entire surface of the table.
– Don't forget about the corners! Make sure the tablecloth reaches all the way to the corners and hangs down low enough so that your guests can't see any of the ground beneath it.
– Consider buying a decorative overlay for added pizzazz.
9. Transform Your Outdoor Table For A Special Occasion
When hosting a special event outdoors, dress up your table with some festive decorations. You can add flowers, leaves, or even twigs to create a natural look. If you have a garden or patio, consider using items that grow there: pots of bright flowers, fragrant herbs, and spiky plants will all make an impression. And if you don't have much space to work with, try using colorful votive candles or lanterns to give the appearance of fullness. Whether you're throwing a backyard barbecue or holding an outdoor wedding reception, these tips will help you turn your ordinary table into a special spot in no time!
10. A Botanical Theme With Bud Vases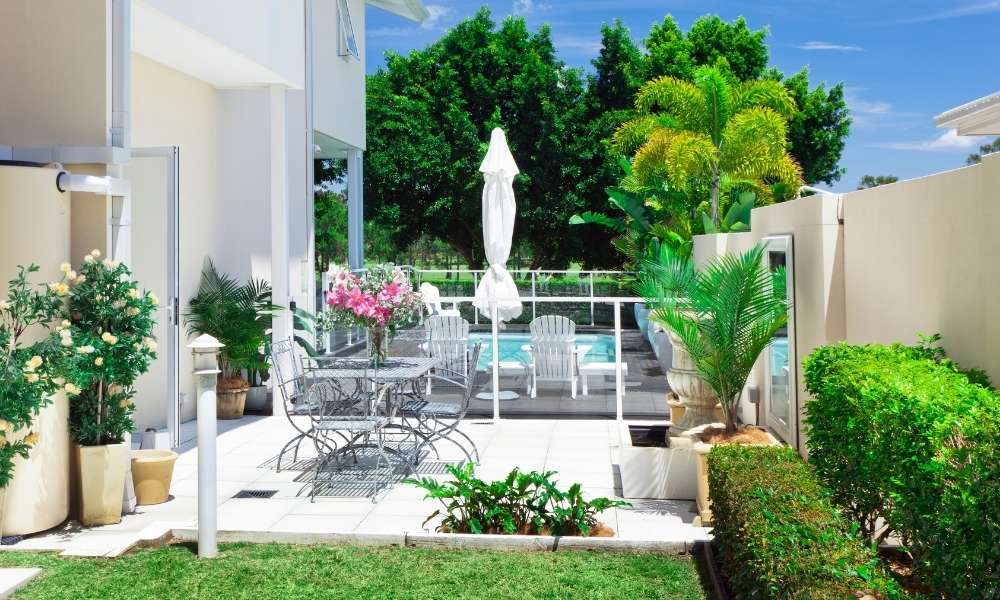 Bud vases are a botanical theme that can add some nature-inspired beauty to your outdoor table setting. They come in all shapes and sizes, so you can find one that will perfectly complement your décor. Plus, they're simple to put together and maintenance-free, so you can enjoy them for years to come.
11. Create A Design On Plain Glass Bottles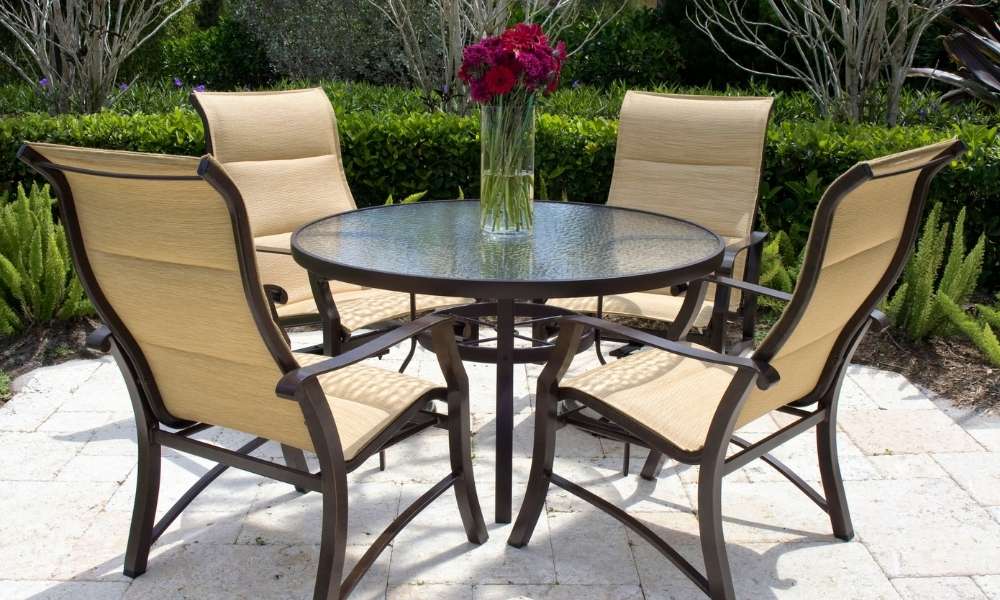 Creating a design on plain glass bottles can be a fun and creative way to add character and life to your outdoor table decoration. There are a variety of techniques you can use, such as printing, drawing, or painting. Here are some tips to get started:
Choose a theme or style for your design. This will help you determine what tools and supplies you need.
Decide how large you want your design to be. Once you know the size, start sketching out the basic outline with pencil or pen on paper.
Start applying the paint or ink to the painted surface of the bottle using a brush or paint roller. Be sure to cover all of the areas that you want decorated!
12. Farmhouse Snacking Decoration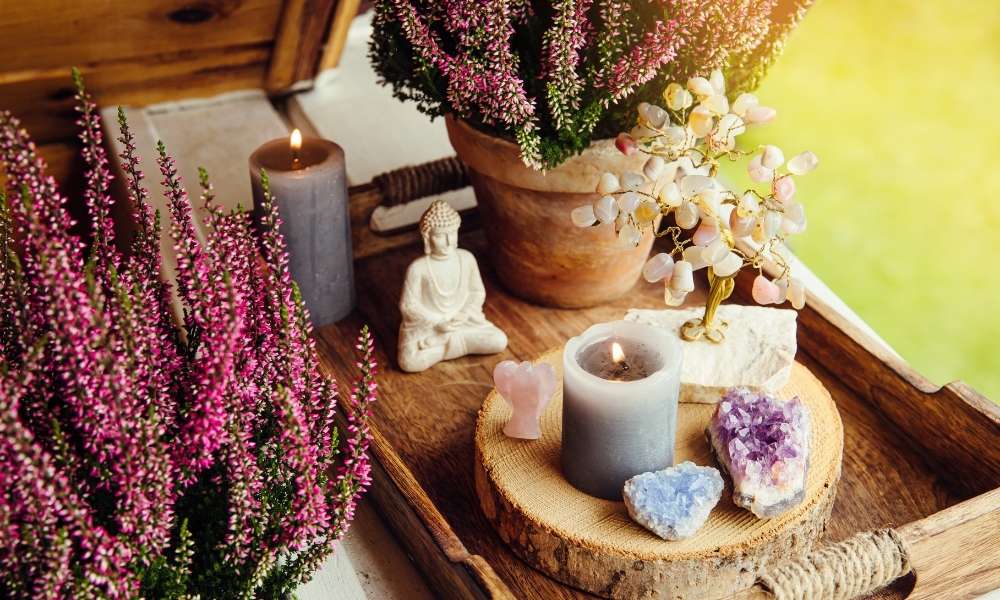 If you're looking for a unique way to spruce up your outdoor table setting, consider adding some farmhouse-inspired snacks to the mix! From cheese and crackers to fruit baskets, these snacks are perfect for adding some country flair to any gathering. Plus, they're easy enough to make on your own that you can create your very own farmhouse snack feast in no time at all!
What are some popular outdoor table decoration ideas?
Some popular outdoor table decoration ideas include using brightly coloured umbrellas as table centerpieces, setting up a fruit or veggie stand, or using candle holders to create a romantic atmosphere.
What are some of the best ways to decorate a patio table?
There are many ways to decorate a patio table. You can use plants, flowers, and candles to create a natural look. Alternatively, you can use brightly colored umbrellas and tablecloths to add a pop of color. Finally, you can use decorative plates and bowls to add detail and interest.
Conclusion
In conclusion,there are many different ways to decorate your outdoor table with functional and decorative items. Whether you want to add a sense of nature or just create a casual atmosphere, there are many options available. So get creative and enjoy your outdoor dining experience!