Cuisinart stainless steel cookware is a popular choice for busy home cooks who prioritize convenience and quality. With its superior durability and ease of use, Cuisinart Pan or Pot will help you whip up tasty meals in no time. Whether you're an experienced chef or a novice in the kitchen, this article will help you understand how to best utilize your Cuisinart Pan or Pot to make your cooking experience more enjoyable. Let's see How to cook with Cuisinart stainless steel cookware ?
Cuisinart Cookware – How to cook with Cuisinart Pan or Pot
Cooking with cookware is an easy and effective way to prepare delicious meals. This high-quality Pan or Pot set is design to be durable, energy efficient, and long lasting. All pieces are made of professional-grade stainless steel that is resistant to rust and corrosion. The cookware has a triple-ply construction composed of two layers of steel surrounding an aluminum core that ensures even heating on all cooking surfaces.
The Cuisinart collection offers a variety of sizes and shapes for every need in the kitchen. Whether you are making a quick snack or planning a multi-course meal, you will find just the right size pan for your needs in this versatile collection. The handles stay cool during stovetop use, so you can move them around without burning yourself.
Benefits of Stainless Steel
The benefits of stainless steel are numerous. It won't react with acidic foods like tomatoes or citrus fruits, allowing for the best flavors to come through in your dish. The material is also non-porous by nature so it doesn't absorb food odors or bacteria from one meal to the next. Plus, since it won't warp or corrode over time like other materials may do, you don't have to worry about replacing your cookware every few years.
Prepping the Cookware
It can offers a high-quality cooking experience that's sure to upgrade any kitchen. Before you get started with your Cuisinart Pan or Pot, it's important to prep the Pan or Pot for optimal performance. This involves cleaning and seasoning the surface of the stainless steel so food doesn't stick and burn during use. To start with prepping your cookware, first hand wash each piece in hot water and soap before drying them off completely. Next, coat the interior of each piece with a thin layer of vegetable oil or shortening and heat on medium for about 10 minutes until lightly browned. Once finished, let cool completely before wiping out any excess oil or shortening from inside the pan or pot.
Cooking Techniques – How to cook with
Cuisinart is an excellent choice for cooking a variety of dishes. The durable and strong material is perfect for a variety of cooking techniques, from searing to sautéing. With the right tips, you can make the most out of your Cuisinart cookware.
Here are some helpful hints on how to get started:
Begin by preheating all pans before adding food, as this will ensure even heat distribution throughout the entire surface area. When it comes to searing meats and vegetables, be sure not to overcrowd the pan as this will cause steaming instead of browning. To get the best sear, use a higher temperature than you would normally use with other materials—steel can handle it!
Cleaning & Maintenance Tips
Cooking with Cuisinart Pan and pot is an easy, efficient and stylish way to prepare meals. The unique design of the cookware provides superior heat distribution, making it ideal for all levels of cooking. To get the most out of your Cuisinart Pan or Pot, proper cleaning and maintenance is key.
Here are some tips to keep your steel pieces in prime condition:
First and foremost, use a mild soap or detergent when washing Pan or Pot. Avoid abrasive cleaners as they can damage the surface layer of metal. When drying your pieces, make sure they are thoroughly dry before placing in storage or on display – this will help prevent any rust from forming. For those tough-to-remove food particles, use a soft cloth along with a few drops of white vinegar for extra cleaning power.
Troubleshooting Common Issues
Cooking with steel cookware can be a rewarding experience, and Cuisinart is one of the leading brands when it comes to quality kitchen products. However, It requires proper care and maintenance to ensure that your dishes turn out perfectly every time. This article will provide some helpful tips on how to use this type of Pan or Pot and troubleshoot common issues.
To start, make sure that you season your new pots and pans before using them for the first time by coating them lightly in oil or butter before baking them at 375 degrees Fahrenheit for an hour. This helps form a protective layer, so food won't stick while cooking. Additionally, always preheat the pan before adding ingredients; otherwise you may end up with burned patches or uneven cooking results.
Final Thought
Cooking with Cuisinart stainless steel cookware is a great way to ensure your food is cooked to perfection. It's long-lasting, easy-to-clean and can be used on any type of stovetop. Plus, its sophisticated yet timeless design will make your kitchen look stylish and modern. Whether you're an experienced home cook or a beginner, you won't regret adding this Pan or Pot to your kitchen collection.
SOME IMPORTANT QNA
What are the benefits of using Cuisinart stainless steel cookware?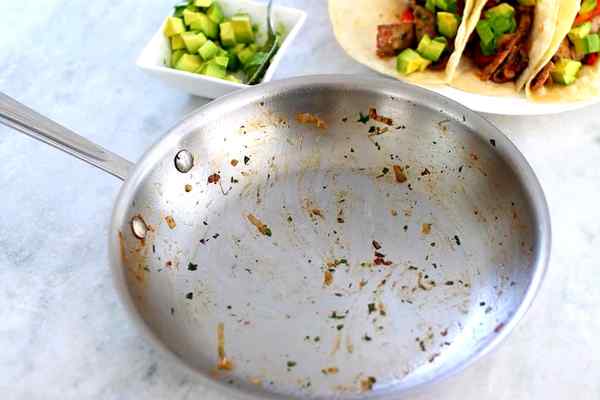 Answer: This is a great choice for home cooks. It is durable and long-lasting, which means it will last for many years with proper care. The steel material also provides even heat distribution
What are the best features of Cuisinart cookware?
Answer: One of the best features of this type of cookware is its durability. The stainless steel construction ensures that it won't warp or corrode over time, so you can be sure that your pots and pans will last for years to come.
What are the best ways to use ?
Answer: The best ways to use is:
1. Use it for searing and browning meats. Cuisinart is ideal for getting a nice, even sear on meats like steak or chicken breasts. It also works well for browning ground beef or pork before adding it to other dishes.

2. Use it for making one-pot meals. It is perfect for making soups, stews, and casseroles in one pot. The even heat distribution ensures that food cooks evenly and quickly, so you don't have to worry about anything burning or sticking to the bottom of the pan.
What are the features of Cuisinart cookware?
Answer: It offers a variety of features that make it a great option for all types of cooking.
The first feature is its durability. The heavy-gauge steel construction ensures that the pans won't warp or dent over time and can handle high heat without damage. Additionally, the steel surface is non-reactive and won't leach any metallic flavors into food, making it safe for use with acidic ingredients like tomatoes and citrus fruits.

Another great feature is its convenience. The handles are ergonomically designee to provide a secure grip, and they stay cool even when the pan is heated on the stovetop. The cookware also has a tapered rim for easy pouring and an aluminum core that helps distribute heat evenly throughout the pan.
How do I clean my Cuisinart Pan or Pot?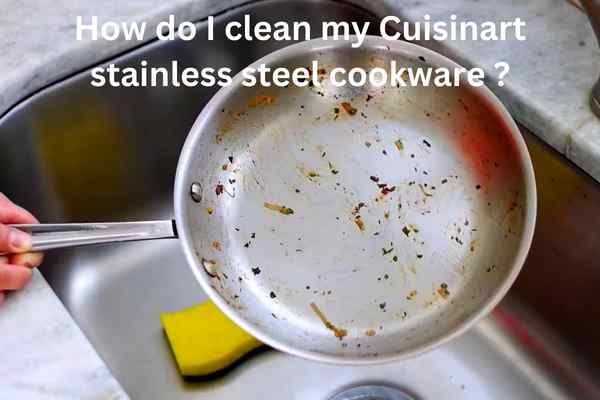 Answer: Cleaning your Pan or Pot is easy and straightforward.
First, wash it with hot, soapy water using a soft sponge or cloth. Make sure to scrub any stuck-on food particles off the surface of the cookware with a non-abrasive pad or brush. Rinse thoroughly and dry with a soft cloth.
What is the warranty for Cuisinart Pan or Pot?
Answer:  Cuisinart offers a limited lifetime warranty on all of its pan or Pot. This warranty covers any defects in material or workmanship, but does not cover normal wear and tear. The warranty also does not cover damage caused by misuse or abuse of the product. If you experience any issues cookware, contact their customer service team for assistance.