Boho bathroom decor ideas can be a great way to add some personality and flair to your bathroom. They can be stylish and unique, and they can also help to make your bathroom feel like its own little space. Some of the coolest boho bathroom decor ideas include using colorful fabrics, adding lots of natural elements, and using vintage items as accents. Whatever you choose to do, make sure that it reflects your personal style and personality.
What Is A Boho Bathroom?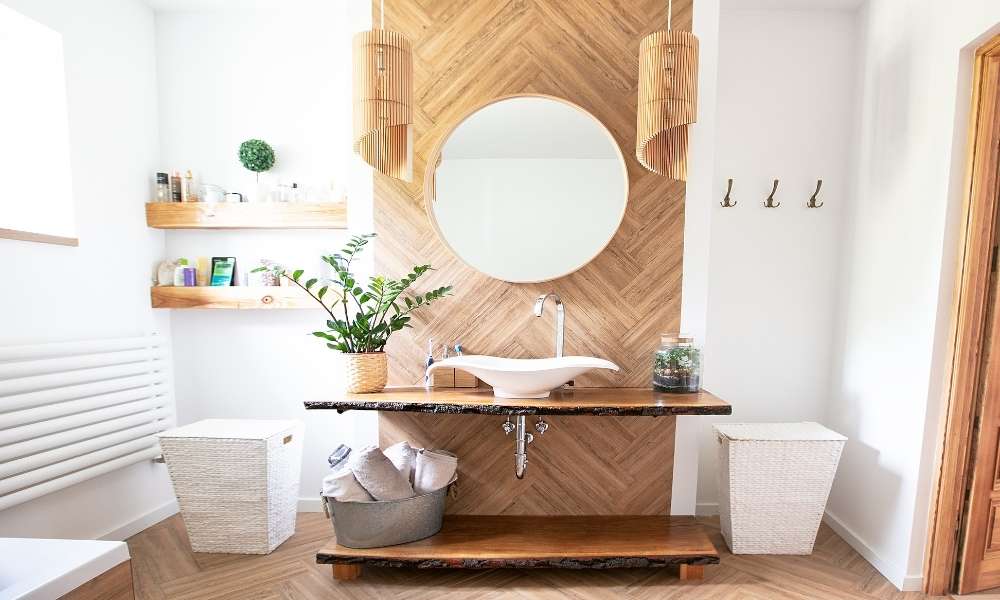 Boho bathrooms are a popular style of bathroom that is characterized by its relaxed and artsy feel. This type of bathroom is perfect for people who want a unique and stylish space that reflects their unique personality. Some common features of a boho bathroom include art pieces, natural elements, mismatched furnishings, and colorful accents.
The Best Ways To Mix And Match Boho Bathroom Decor
Boho bathroom decor is all about mixing different textures, colors, and styles together to create a look that's both unique and personal. Here are some tips for mixing and matching boho bathroom decor:
1. Start with a neutral color palette. This will allow you to mix and match different pieces more easily, as well as experiment with bolder colors if you want.
2. Consider using natural materials in your bathroom decor. Wood products, clay tiles, and fabric shower curtains are all great options for creating a rustic look that's still chic.
3. Use bright accessories to add color and life to your boho bathroom decor. Glass vases full of fresh flowers, brightly colored scarves or throws, etc., can be great ways to bring lightness and vibrancy into a space that can often feel dark and dreary.
Advantage Of Boho Bathroom
When it comes to creating a stylish and unique bathroom, the boho style is always a popular choice. This style is characterized by its rustic and vintage elements, making it perfect for those who want a bathroom that stands out from the rest. There are many reasons why boho bathrooms are ideal for those who want to create a unique look. First of all, they tend to be more eclectic and colorful than traditional bathrooms, which can be great if you want a bathroom that looks different each time you use it. Additionally, boho bathrooms tend to be smaller in size, which can make them more efficient and convenient to use. They also often feature interesting flooring or furniture choices, so you'll have plenty of options when it comes to designing your own boho bathroom.
Create A Tile Accent Wall
Tile accent walls add personality and character to any bathroom. By using different tile textures, colors, and shapes, you can create a unique look for your space. Here are six ways to create a tile accent wall:
1. Choose a neutral color scheme and use several different tiles in shades of gray, light blue, or white.
2. Try incorporating different patterns into your accent wall design. For example, choose geometric patterns like squares or rectangles for a modern look or try earthy floral designs for a rustic vibe.
3. Use brightly colored tiles to add some life to a drab bathroom space. Choose brightly hued tiled for an eye-catching finish or mix in blues and greens for an earthy feel.
4. Create a boho vibe by using vibrant jungle-inspired tiles in dark shades like browns and blacks.
Towels
Towels are a necessity in any bathroom. They can be used for drying off after taking a shower, drying your hands, or even as a makeshift pillow when you need to relax on the bathtub floor. But choosing the right towel is important, because it can affect your bathroom's look and feel. Here are some tips for selecting the perfect towel:
Choose a towel that will match your bathroom's style. If your bathroom is sleek and modern, go for a large, flowing towel. If your bathroom is more rustic and laid-back, go for a smaller, more absorbent towel.
Consider what you'll use the towel for. If you're planning to take a shower, choose a towels that is absorbent enough to dry you off quickly.
Shower Curtain
Boho bathroom decor ideas can be a great way to add some personality and flair to your bathroom. Looking for a boho-inspired bathroom decor? Curtain panels can be a fun, budget-friendly way to add personality to any shower. They come in all different colors, prints and designs, so you can find something that fits your personal style. And if you're looking for an extra special touch, add some personalized curtains to your shower. You can choose from a variety of patterns and colors to create a unique look.
Soaps And Sprays
Looking for a way to spice up your boho bathroom decor? Look no further than soaps and sprays! These products can add a fun and whimsical touch to any bathroom, and they're also very practical. Soaps and sprays come in all kinds of fragrances, colors, textures, and designs – so there's sure to be one that suits your style. Plus, they're easy to use – just wet your hands or the area you want to clean, apply the soap or spray, and rinse off! Whether you're in the mood for a fruity scent or something more earthy, there's a soap or spray out there that will fit your needs.
Rugs
If you love the look of funky, colorful rugs in your bathroom, but don't want to spend a fortune on them, don't worry! There are plenty of affordable options out there that will give your bathroom the look you're looking for.
One option is to go with a geometric rug. These are perfect for bathrooms that have a modern or minimalist style. They can also be used as an accent piece if you want to add some flair to your room. Another great option is a tribal rug. These come in all sorts of designs and can be used in any bathroom. They offer a more rustic look that is perfect for rural or exotic themes. If you're on a budget, check out online retailers like Overstock or Zulily.
Art
Boho bathroom is all about embracing the hippie vibe and creating a space that is both stylish and relaxing. From the eclectic mix of furniture to the natural textures, this style of bathroom is perfect for anyone who wants to add some whimsical charm to their home. Whether you're looking for an all-inclusive retreat or just a space to unwind after a long day, a boho bathroom will be perfect for you!
Decorative Mirrors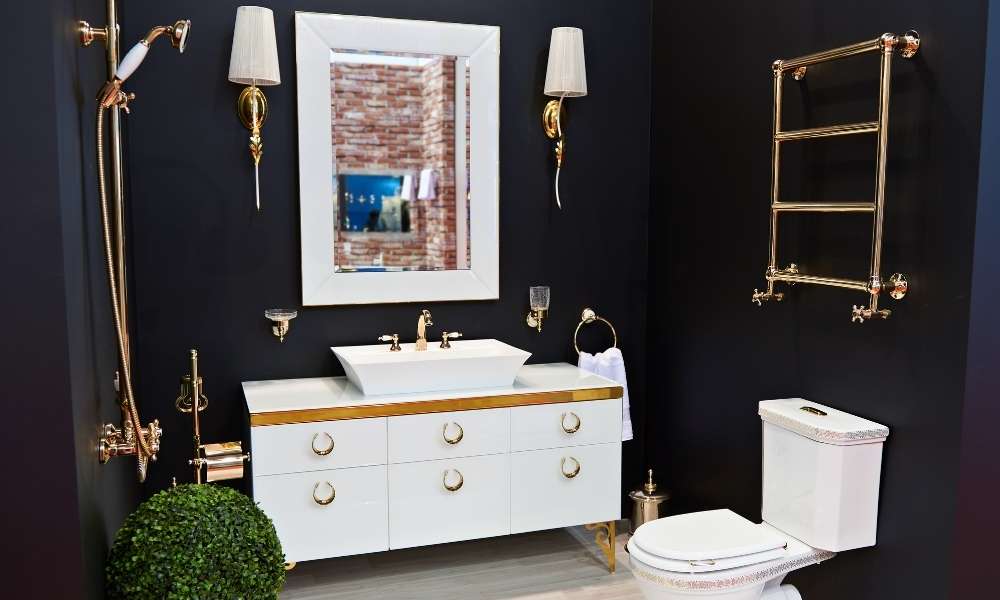 Decorative mirrors come in all shapes and sizes, with a variety of different finishes to choose from. They can be used to add personality to any bathroom, and are perfect for creating a boho-inspired look. Whether you're looking for something rustic and earthy, or something more refined and elegant, there's a decorative mirror perfect for you.
Wooden Furniture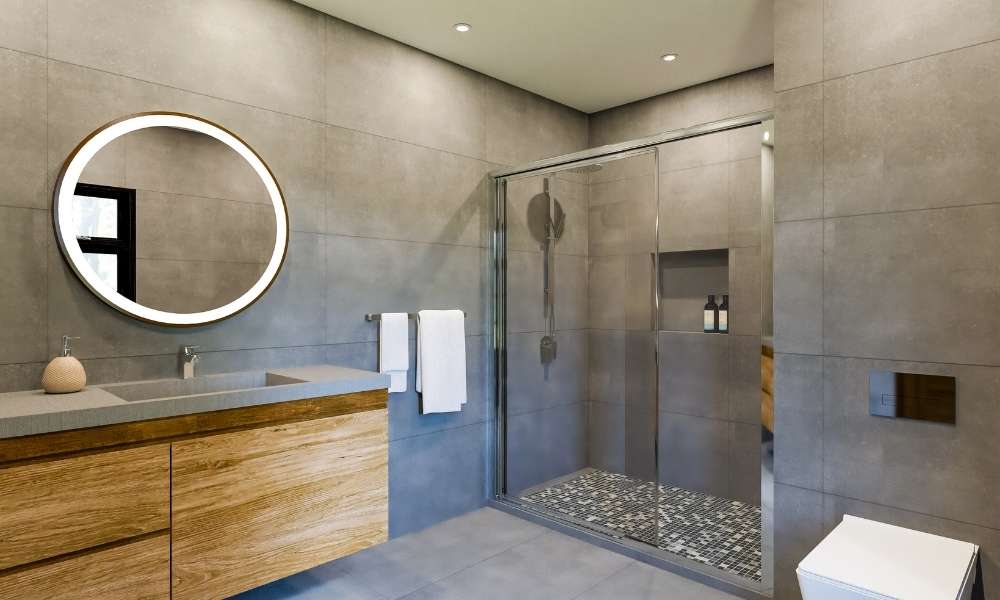 Introducing the boho bathroom! Wood is the perfect material for a rustic and eclectic look, and it can be used in a variety of ways in a bathroom. From floor to ceiling, walls, and even around the bathtub, you can use wooden furniture to create an inviting atmosphere. Here are some tips on how to incorporate wood into your boho bathroom:
-Start by choosing pieces that have unique shapes and textures. For example, a round table with a carved top is beautiful but also has lots of character.
-Think about what color and pattern you would like to use. Try polka dots or stripes for a fun look, or go with more muted colors for a more subtle effect.
-If you want to add some extra storage space, consider purchasing a cabinet or shelf made out of wood.
Lighting
If you are looking to add a little bit of bohemian flair to your bathroom, then adding some light fixtures is the way to go. There are a lot of different types of light fixtures out there, so it's important to find one that will perfectly complement your bathroom's style. For a boho bathroom, you might want to try something with natural lighting sources like sunlight or candles. Or for a more modern look, try using LEDs or recessed lighting. Whatever type of light fixture you choose, make sure it coordinates well with the other elements in your bathroom and looks stylish while doing its job.
Wallpapers
A boho bathroom is a perfect way to add some personality to your home. If you're looking for wallpaper ideas, here are some of our favorites: -Boho Floral: A floral design that features lots of free-form flowers and leaves. -Beach Scene: An easy way to bring the beach home is by using coastal motifs in your bathroom wallpaper. – geometric patterns: A modern take on traditional geometric patterns can be a great way to add some interesting detail to your bathroom. – tribal designs: If you're in the mood for something more tribal, we recommend checking out some designs with intricate animal or plant details.
Final Thoughts On Boho Bathroom Decor
In conclusion, boho bathroom decor ideas can be as simple or elaborate as you desire. The key is to keep your style fresh and unique while still honoring your personal preferences. Whether you are looking to add a touch of the exotic or prefer a simpler, more natural look, there is sure to be something here to inspire you. So go ahead and take a cue from these stylish ladies and give your bathroom a little boho flair!