There's no need to be limited when it comes to bathroom counter decor. With a little creativity, you can come up with some really inspiring ideas that will make your bathroom look chic and modern. Here are some bathroom counter decor ideas that will help you get started.
What Is A Bathroom Counter?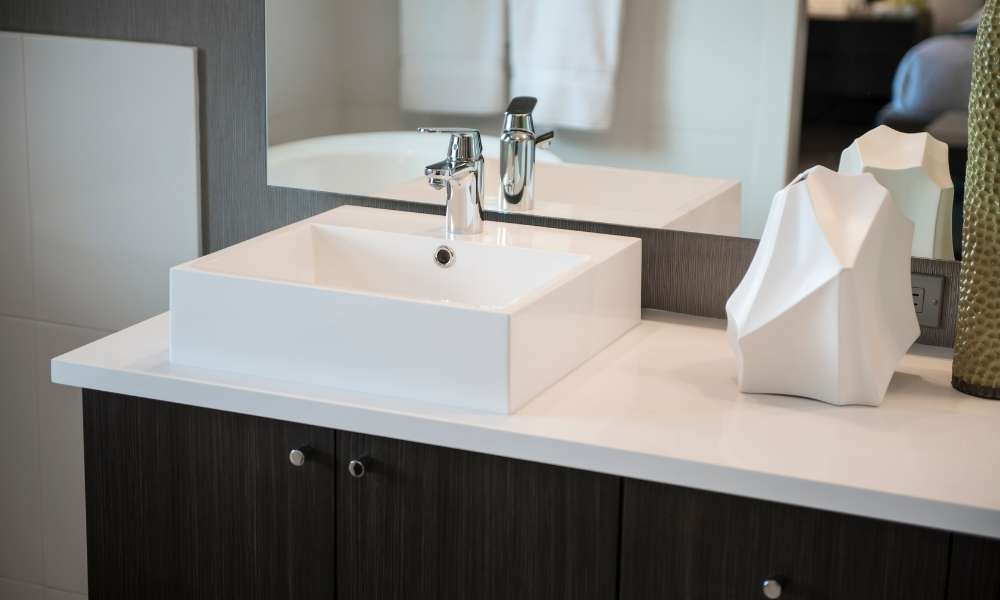 There are many things that go into making a bathroom counter. First and foremost, it needs to be sturdy enough to support the weight of all of the products that will be stored on it. Secondly, it needs to be easy to clean. And finally, it needs to look good! A bathroom counter should have space for everything from toothbrushes to razor blades.
Best Tips For Bathroom Counter Decoration
there are many bathroom counter decor ideas that you can choose from to make your bathroom look great. Start with some key essentials like a good-quality towel rack, soap dish, and toiletry bag holder. If you have a sink area, add a simple vase or two of fresh flowers. Finally, think about adding some fun decor pieces that will help brighten up your space. From cheerful towels to whimsical soap dispensers, there is something for everyone to personalize their bathroom counter!
16 Best Bathroom Counter Decor Ideas
1. Use soap dispensers
Bathroom counters are often cluttered with various items, making it difficult to find the soap. Fortunately, there are soap dispensers available that make it easy to get a good shower. There are several different types of soap dispensers on the market, so it is important to choose one that will work best for your bathroom.
Some dispensers have a trigger that you pull to release the soap. Others have a spout from which you pour the soap. Some even have both a trigger and a spout. It is important to choose the type of dispenser that will work best for your needs. For example, if you want to be able to pour the soap without having to reach up high, then a spouted dispenser might be better for you.
2. Plant Stands
A bathroom counter is a great place to display plants, as it is typically near the sink and toilet area. Not only does this space provide a beautiful backdrop for plants, but it can also help organize your bathroom. Choose plants that are suitable for the location, such as low-maintenance varieties or those that will not require much care.
3. Use Picture Frame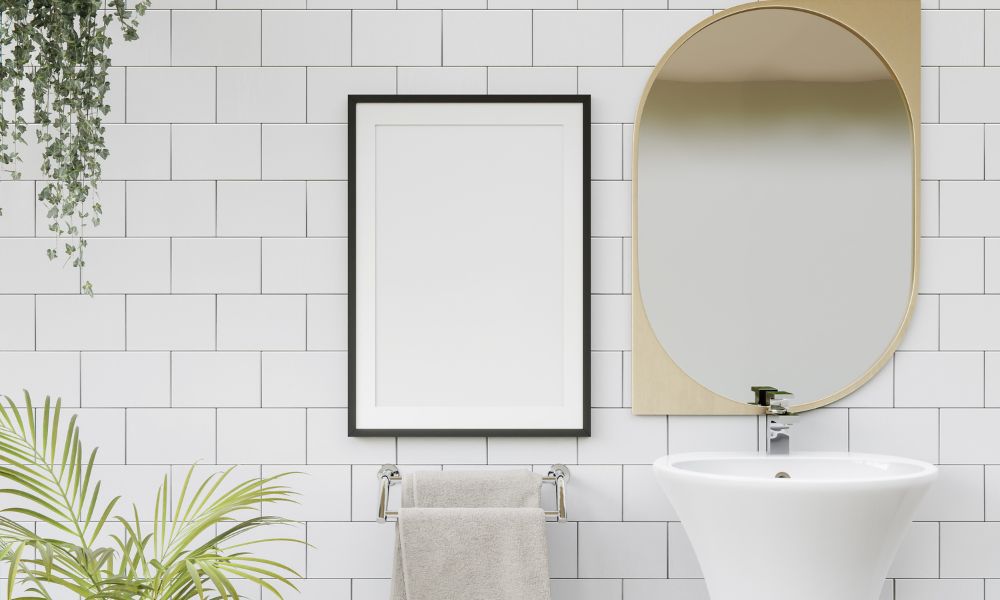 If you are looking for a way to spruce up your bathroom counter, consider using a picture frame. This simple addition can add some charm and personality to your bathroom space. There are many different styles and finishes to choose from, so you can find one that fits your décor. Additionally, picture frames make great storage options for small items like toothbrushes or shampoo bottles. So why not give one a try in your bathroom?
4. Add Fresh Flowers
Adding a few fresh flowers to your bathroom counter can brighten up the space and make it look nicer. There are many types of flowers that can be added to a bathroom, so think about what looks best in the room and choose flowers that match. Some popular flower choices for bathrooms include lilies, roses, or daffodils.
5. Vases And Plants
Looking for a way to spruce up your bathroom counter? Why not try some cute vases and plants? There are many options available, so you can find the perfect one for your home. Whether you want a simple arrangement or something more intricate, there is sure to be something that works well with your style. Some of our favorite options include succulents, ferns, and cacti. They add a natural look and feel to any space, while also providing some much-needed greenery. If you're looking for something a little more subtle, try using smaller pots or baskets instead of full-blown vases. They'll still look great and provide plenty of color and character. No matter what type of plant you choose, be sure to water it regularly – neglecting plants can quickly lead to them dying.
6. Use Wall art
Adding a bit of personality to any bathroom is easy with wall art. From whimsical prints to bold patterns, there's something for everyone. One key factor to consider when choosing wall art for your bathroom is its placement. Do you want it on the countertop or on the walls? Plus, think about how you'll be using the space – will hanging prints be blocking your showerhead or sink? Consider these factors when shopping for wall art and you're sure to find the perfect addition for your bathroom!
7. Beautiful Guest Towels
Bathroom towels are a necessity for most people, but many people don't think about the design of the towel when they choose one. There are many different designs and colors to choose from, so you can find a towel that fits your personality and style. When you select a towel, make sure that it is comfortable to use and looks beautiful on your bathroom counter.
8. Gallery Wall
A gallery wall can be a beautiful addition to any bathroom. It's a great way to display your favorite photos and make it a focal point in the room. Here are some tips on how to create a gallery wall in your bathroom:
1. Start by selecting the photos you want to use. Try to pick photos that feature both the bathroom and your favorite products or accessories.
2. Arrange the photos on the wall in chronological order or by topic, depending on what you're looking for.
3. If you have space, add some fun Accessories such as hooks or mirrors to really tie everything together!
9. Bathroom Wallpaper
When designing a bathroom, it's important to consider the furniture and decor. One way to add personality and style is by using floral wallpaper. This type of wallpaper can be used as a decorative element on the walls or as part of a patterned scheme. There are many different types of floral wallpaper to choose from, so finding the right one for your bathroom is easy.
Some popular types of floral wallpaper include florals with green and blue hues, roses, lilies, and violets. Different patterns and colors can help brighten up a room or create a more soothing atmosphere. Floral wallpaper is also perfect for creating a countertop focal point in a small bathroom. By incorporating this type of decor into your bathroom design, you'll create an inviting space that will feel like home.
10. Floating Shelves
If you love the look of a well-organized bathroom counter with everything easy to reach, but don't have enough space for a traditional countertop, floating shelves are perfect for you! These shelves can be attached to the wall or the bathroom door and provide extra storage without taking up too much space. Plus, they're great for organizing cosmetics, towels, and other small items.
11. Decorate With Mirror
Adding a reflective surface to your bathroom counter can be a great way to brighten up your space and help you stay organized. You can use mirrored tiles, a mirror frame, or even simply a mirror itself. A mirrored surface can also be great for makeup application or hair styling.
12. Use Towel Rack
Do you have a pile of towels taking up precious counter space in your bathroom? Look no further than a towel rack. These handy accessories can be found at most stores and come in a variety of styles. There are hooks for one or two towels, as well as racks that can accommodate more. If you're trying to economize on counter space, a towel rack is the perfect way to go!
13. Use Floor Cabinet
Using a floor cabinet to store bathroom supplies can be a great way to free up counter space. By putting the cabinet against the wall, you create more storage in the bathroom without taking up any extra counter space. This is perfect for small bathrooms or bathrooms that don't have a lot of room.
14. Use Bathroom Mats
Bathroom mats are a great way to keep your bathroom clean and tidy. Not only do they help to keep the floor clean, but they also protect your tile or porcelain from scratches. To avoid leaving tracks in the powder room, it's always a good idea to use a bath mat that has rubber backing.
15. Use Soap Box
If you're like most people, your bathroom counters are cluttered and crammed with all sorts of things: toothbrushes, razor blades, soaps. It can be a hassle to find what you're looking for and it's hard to keep everything organized. That's why we love soap boxes!
Soap boxes are small, square containers designed to store your shaving supplies, soaps and other bathroom items. They're easy to grab and go – perfect for when you need to take a quick shower or get ready in a hurry. Plus, they look great on any bathroom counter!
16. Use Shower Mats
Shower mats are an effective way to prevent slips and falls in the bathroom. By adding a mat to the floor, you can reduce the amount of time you need to stand on slippery tiles or wet surfaces to get in and out of the shower. Mats also help protect your floor from water damage.
Tips for choosing the right decoration
When it comes to choosing the right decoration for your bathroom counter, there are a few things to keep in mind. First, what type of bathroom is your counter located in? If it's a traditional bathroom with tile or stone walls, then a more traditional decoration like towel hooks or wall mounts might be a good fit. On the other hand, if your bathroom has sleek modern finishes and glass walls, then you might want to opt for something more eye-catching like decorative tiles or sculptures.
Second, what are your budget constraints? Decorating your bathroom counter can be expensive depending on what you choose. If you have limited funds, then maybe opting for simple but stylish accessories like towel hooks or wall mounts is best.
A few popular bathroom counter decor ideas
There are many different bathroom counter decor ideas that can be used to make your bathroom look great. Here are a few of the most popular ones:
-Choose a design that reflects your personality. Some people prefer whimsical designs, while others might prefer more traditional choices.
-Try using brightly colored objects to add some life to a room that can sometimes feel sterile.
-Think about what kind of items you would find on a typical bathroom counter. Some people like to put lotions, creams and other toiletry items on their counters, while others prefer to use them as display space for decorative pieces or plants.
-If you have limited storage space, consider choosing small, decorative items instead of large pots or vases. This will help keep the counter looking clean and organized.
What is the best way to decorate your bathroom counter?
There are so many different ways to decorate your bathroom counter! Some people like to put pictures or statues of their favorite characters on their counter, while others prefer to put plants or candles. There's no wrong way to go about it – as long as you're happy with the end result!
Conclusion
In conclusion, there are many bathroom counter decor ideas that you can choose from to make your bathroom look great. Whether you want to add a little bit of personality or just make the space look more organized, there are many options available to you. So, if you're looking for some new ideas for your bathroom, be sure to check out the different options available and find something that will fit your needs and style.